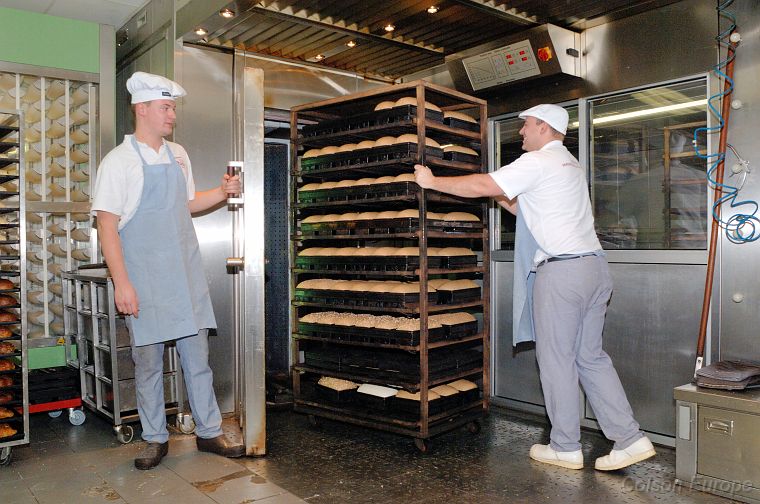 Food Industry
Where food is prepared or processed, hygiene is a major priority. In slaughterhouses, fish processing industries, bakeries or fat melting factories: good cleaning of the equipment is a part of the daily routine.
The rolling equipment must therefor be resistant to aggressive cleaning products used with (high pressure) intensive cleaning. Swivel castors made of stainless steel with sealed bearings are specially required.
This means briefly, quality comes first! Also, temperature plays an important role in the food industry: low temperatures in freezers, and high temperatures in ovens of bakeries and in smokehouses. We have wheels for applications with temperatures of -40°C to + 300°C.
Practices makes it perfect!
We are at our best when it comes to quality. Whether it comes to chemical resistance, operating temperature or smoothly running of the wheels. With our extensive practical experience we deliver the right wheel for every application in this highly demanding market.
Do you need more information?
Do you want to learn more about our food industry applications? Please feel free to contact us. Of course you can also contact us if you require technical information or want to request a sample. We will gladly answer all your questions!